​COVID-19 UPDATE

HoneyDo continues to provide the quality services and support you and your loved ones expect, while adhering to Provincial Health guidelines and mandates.

We sincerely appreciate your trust in us, and greatly value your business and kind cooperation during these uncertain times.

With flu season upon us and concerning case numbers, we remind our clients to please:

Advise our office immediately if you feel any illness symptoms before our visit, including any new or worsening symptoms of cough, cold, flu, shortness of breath, sore throat

Advise us if anyone outside your household is to be visiting during our scheduled time as this affects our ability to maintain social distance, or, may compromise our/your safety

Ensure you have a supply of face masks, disposable gloves and sanitizer on hand

We encourage you to wear a face mask during our visit as able & wish to further ensure protection for each other, have underlying conditions, receive visitors, or feel at all unwell

Ensure you have adequate disinfection products available to clean high touch areas

While there is no guarantee of not catching an illness, you can be assured our staff are following safety protocols and doing everything they can to keep you, and themselves, safe and well. If you have any questions, please connect with us.

Click Here

for our full list of Safety Protocols

​

We are still very reachable. By email: to honeydoinfo@gmail.com
By phone: 604-809-7605

Currently our administration phone line is operating live for specific hours each day and maintained by a monitored voicemail service. We will return your call during usual business hours of Monday-Friday, 9:00am-4:00pm.

Calls received after hours are considered received the next business day.

We appreciate your patience as call returns may be affected by staff resources.

We are offering some specific services to assist you while you stay at home:

* grocery shopping/pharmacy pick-up and delivery
* personalized wellness phone calls
* options for home sanitizing If you need these or other special services, please call our office.Stay safe & well and remember...
We are all in this, and will get through this, together.

---
Medium Business of the Year Award 2019
​Readers' Choice Award 2017/18/19
AirMiles Social Venture Award 2017
​Business Ethics Award Recipient 2016
---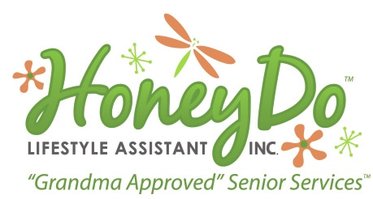 ---
Our client-directed Home Support Services make
a BIG difference for YOU to successfully 'Age Well in Place'
!
We are your
HoneyDo
experts.
... the ones who can handle your BIG
HoneyDo
list
... and offer ways to
improve, care, listen and support.
We know it can be challenging to handle everything on your own.
And we know you'd rather stay in your own home as long as possible.
With our
'"Grandma-Approved"
assistance, you CAN...
on your own terms.
That's why we're here
.
On-going or occasionally, we're here when you need us,
with gentle caring, knowledgeable and qualified Assistants,
always mindful of needs and income.
~
CLICK HERE
to read what customers are saying about us! ~
---
Watch the video below to see what 'Social Venture of the Year' means to us...
---
A SPECIAL gift for
NEW CLIENTS Download your exclusive coupon here


Find Answers to our most
asked questions.

​See how our assistance
makes "Aging Well in Place"
easier for you & your family!

Read our expert advice series!
---
THANK YOU DELTA ROTARIANS
& Enactus KPU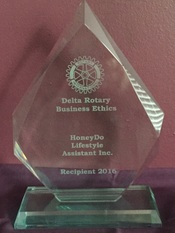 HoneyDo Lifestyle Assistant Inc.
Business Ethics Award 2016

I am tremendously proud of our team for their
compassionate efforts each day in service of our dear clients. We are so honored and grateful for such noble recognition in our community.
Congratulations to each of our fellow finalists, we were humbled to be nominated alongside you.
​
Dedicated with love to the memory of my dear Gran, my secret weapon and ethics mentor!

Your support and patronage is our greatest compliment.
---
---
WATCH our Delta Cable TV interview below to see first hand how we improve the lives of seniors in our community:
---
CLICK HERE to listen to our podcast on Aging In Place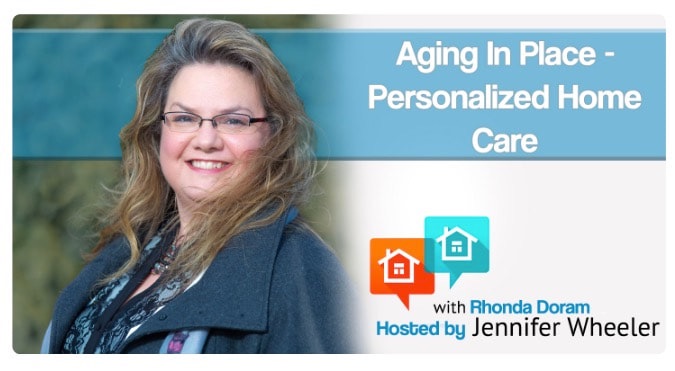 ---
---

604-809-7605 ~ info@honeydolifestyle.com
~ Serving Ladner/Tsawwassen ... and Beyond ~
* We proudly recognize veterans by accepting VETERANS ID CARDS *